Product Feature:
1.Cross roller linear guide and cylinder integrated type design, effectively reducing cylinder thickness.
2.With superior straightness and non-rotating accuracy for precision assembly application.
3.cylinder can be installed from 2 directions.
4.Piping is possible from 2 directions.
Specification:

Installation & Usage:
1.Dirty substances in the pipe must be eliminated before cylinder is connected with pipeline to prevent the entrance of impurities into the cylinder.
2.The medium used by cylinder should be filtered to 40μm or below.
3.Anti-freezing measure shall be adopted under low temperature environment to prevent moisture freezing.
4.If the cylinder is dismantled and stored for a long time, pay attention to conduct anti-rust treatment to the surface. Anti-dust caps shall be added in air inlet and outlet ports.
Ordering Code: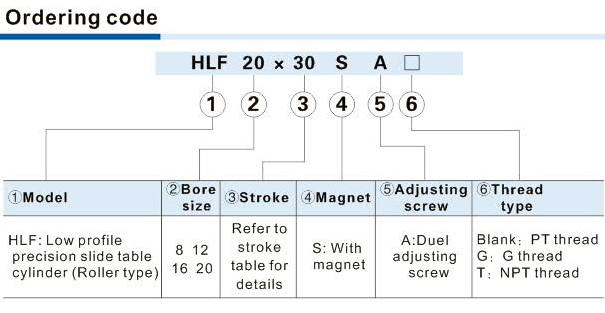 Symbol: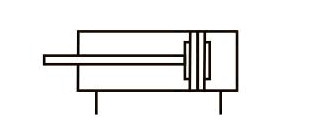 CLICK ABOVE FOR DOWNLOAD