Product Feature:
1.This magnetic cylinder is basically a pneumatic rodless cylinder featuring a mobile piston fitted with annular magnets. The mobile carriage is also equipped with magnets to provide magnetic coupling (carriage/piston). The carriage slide freely along the main tube.
2.It is dust-proof as the isolation between the carriage and piston.
3.It is compact in space.
4.The non adjustable rubber bumpers and the adjustable pneumatic cushioning on both ends of the cylinder ensure the smooth action.
Specification:

Installation & Usage:
1. The maxi load to move must be less than the theoretical holding force.

2. Horizontal mounting, the permissible radial load must be lower than the figures in the chart below.

3. Vertical mounting, the allowable direction moment must be lower than the figures in the chart below, the dimensions of geometrical can be determined by the relation graph between loading and stroke.

Note) Loading should be used with oriented device, example:

4. Dirty substances in the pipe must be eliminated before cylinder is connected with pipeline to prevent the entrance of impurities into the cylinder.
5. The medium used by cylinder shall be filtered to 40μm or below.
6. If the cylinder is dismantled and stored for a long time, pay attention to conduct anti-rust treatment to the surface. Anti-dust jam cap shall be added in air inlet and outlet ports.
Ordering Code: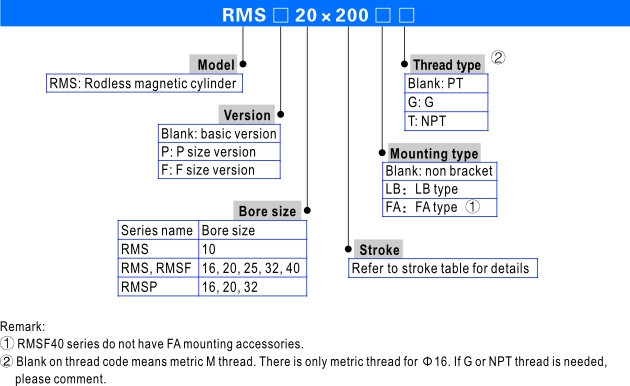 Symbol: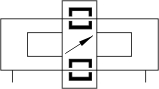 CLICK ABOVE FOR DOWNLOAD