Product Feature:
1. Plastic polyurethane material conforms to the ROHS environment protection requirement;
2. High elasticity: small bend radius enables PU tube to pass through the tight space;
3. Anti-knot: better anti-knot effect than other plastic tube;
4. Excellent flexibility: it can bear repeated expansion;
5. Anti-abrasion: long working life and suitable for the environment in which it is easy to be worn;
6. Low permeability of gas: relieve the problems of leakage and pollution;
7. Good anti-solubility: no solvent leaks, therefore it will not pollute the environment;
8. Low compression: maintain excellent physical character;
9. Wide resistance: it has certain resistance to chemicals, water, fuel, oil and bacterium.
Specification: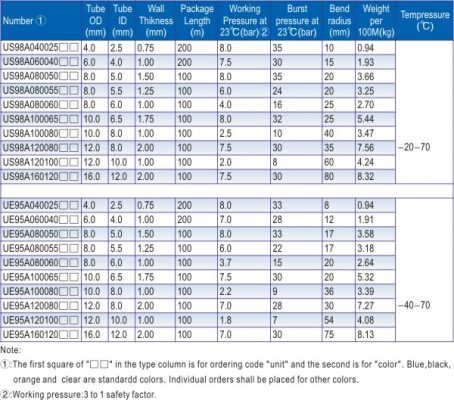 Installation & Usage:
1. Polyurethane tubing is usually the best choice for applications requiring extensive flexing, a small bend radius or where kinking can be a problem. SHPI uses ether base raw material because it will not break down or be affected in any way by moisture.
2. We also offer the ester base while the ester base compounds are less expensive and generally stronger with higher tensile strengths.
3. As a result, applications should be limited to area of consistent low temperatures and where high and continued flexibility is essential.
Ordering Code: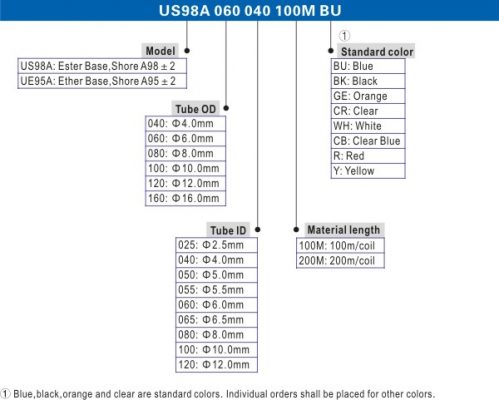 CLICK ABOVE FOR DOWNLOAD