Highlights:
Servo control for stepper motors with encoders up to NEMA 42
Step & direction controls
110/120 or 220/230 AC input
Load based current control
No Loss of steps
No torque reservation
No hunting and no overshooting
No power supply for plug-and-play
No tunning for almost all applications
Introduction:
By taking direct 110 / 120 or 220 / 230 VAC input, Leadshine ES-DH series high voltage easy servo drives can power large NEMA 34 and 42 easy servo motors and offer huge torque to applications with motion control systems.
Leadshine ES-DH series easy servo drives are based on the latest DSP technology and Leadshine's advanced control algorithm of combing brushless servo and stepper systems. They are featured with closed position loop, offering huge torque, excellent acceleration & quick response, no torque reservation, high standstill stiffness, extra low noise & heating, smooth motor movement, no hunting, no overshooting for almost zero settling time, and no tuning for almost all applications. For information about what is easy servo,
Each Leadshine ES-DH series easy servo drive is built with a LED display panel to show real-time motion mode, allow fine on-board fine tuning, set up easy and convenient customized configurations. It can also output encoder signals back to the connected motion controller / PLC / external devices.
Standard models of Leadshine ES-DH series easy servo drives take step & direction control commands. They are very easy to implement in OEM applications with high torque requirement, when combined with Leadshine ES-MH series low heating easy servo motors. Leadshine can also offer control options of RS485 and CANopen.
Besides powering easy servo motors (stepper motors with encoders), Leadshine ES-DH series easy servo drives can also drive normal 2 or 3 (drive model dependant) phase stepper motors. This is very convenient for machine builders to implement those easy servo drives in different applications to share same mechanic components for easy product and inventory management.
Part Numbers: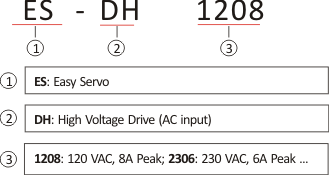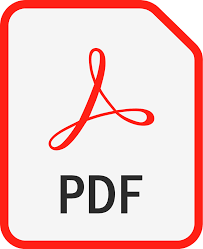 CLICK ABOVE FOR DOWNLOAD