Product Feature:
1、 Rod-crank-slider structure made of high-strength, highly-wear-resisting material is adopted.
a) Stable and reliable structure which can produce large clamping force at low working pressure.
b) Self -lock mechanism is adopted at clamping position which can still provide clamping force even after compressed air is off.
2、4 sides are to be mounted with dimensions subject to DIN standard.
3、Mechanism and cylinder designed as a whole.
4、Sensor fix adopts special design for convenient angle adjustment and reduction of welding spatter accumulation. Sensing system immune to interference providing steady and reliable signal.
5、Oval-shaped cylinder which is space efficient.
6、4 Arm styles AM1, AM2, AM3 and AM4 each with 3 specifications R, C and L for uses in different situations.
7、Opening angle adjustment by changing adjusting screw is easy and convenient.
Specification:
1、JCK standard product specifications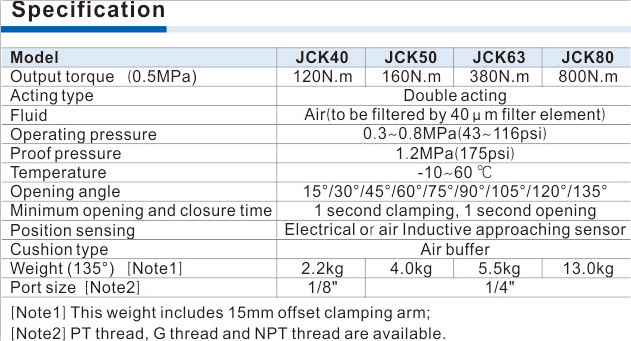 2、JCK manual product specifications
3、JCK sensor specifications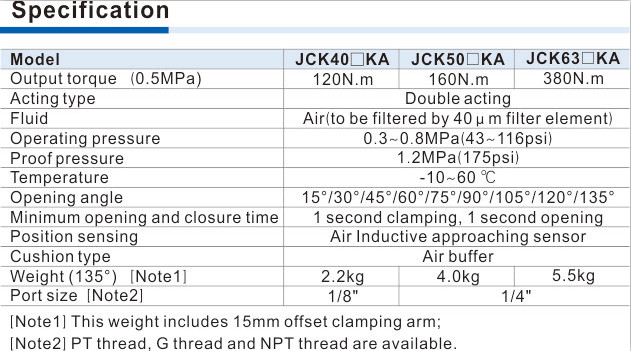 4、Electricity sensor specifications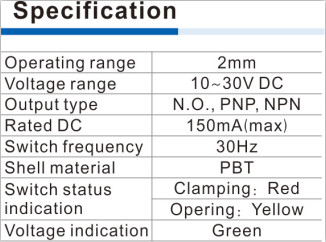 Installation & Usage: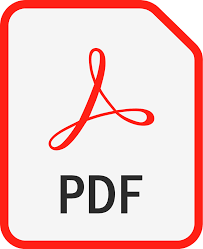 Ordering Code:
CLICK ABOVE FOR DOWNLOAD