Product Feature:
1. Manual operation, smooth actuation,and exact and reliable ori entation;
2.Sliding column structure has good tightness and light weight and is easy to install and dismount;
3.Internal hole adopts special processing technology which has little attrition friction, long service life;
4.No need to add oil for lubrication;
5.Panel-mounting makes it convenient to install and apply.
Specification: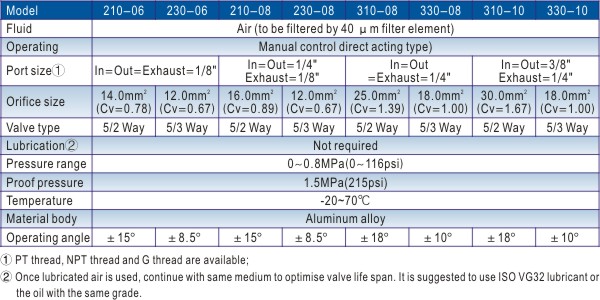 Installation & Usage:
1. 5/3 way manual return hand lever valve is positioned by steel ball, which is convenient to switch. Please applythe proper force to avoid the position mismatch and misoperation.
2. When installed by panel, disassemble the gasket according to the practical requirement.
3. Below is the installation method for reference. Note: Please give your attention on the panel thickness and hole dimension when installed by panel.
Ordering Code: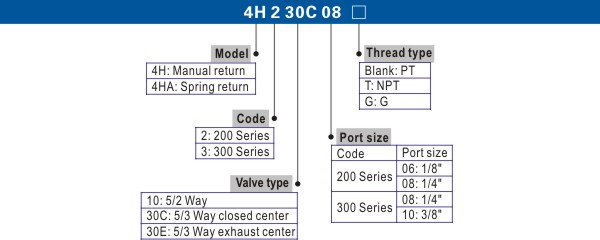 CLICK ABOVE FOR DOWNLOAD